Services We Provide to Clients
• Investment Advice
• Portfolio Management
• Financial Planning
• Trust(s) & Estate Planning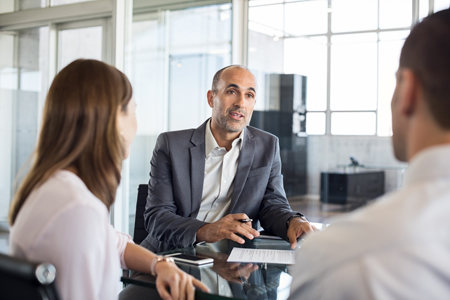 Services We Provide to Advisors
• Open-Architecture Platform
• Operations Support
• Industry Leading Technology
• Robust Investment Platform
A brief History of

1986
---
INSURANCE AGENCY
MARKETING SERVICES
Insurance Agency Marketing Services, Inc., the insurance marketing division of IAMS Wealth Management, was founded in 1986. From its roots as an annuities-only shop, IAMS Inc. has since branched out to the long-term care, life, and major medical markets through more than 2,500 independent insurance agents nationwide.
2016
---
IAMS Wealth Management
was founded
Using the same core principals of IAMS Inc. 30 years prior, IAMS Wealth Management set out to put client and advisor service at the forefront of what we do in the asset management space.

IAMS Wealth Management was founded and designed to make investment management more accessible to advisors and clients alike. By offering independent agents the ability to become full-service financial advisors, we strive to make investment management services typically reserved for the ultra-high net worth available to the everyday investor.
2017
---
Welcomed our
first advisors
We welcomed our first advisors and launched the IAMS WM Turnkey Asset Management Platform (TAMP) for our branch offices. By positioning ourselves as a manager of managers, we combine the outside services of money managers and custodians with our internal sales, compliance, and operational resources. Our goal is to provide advisors the ability to focus on what's most important – their clients.
2018
---
more than 30 advisors
across 25 states
By the end of 2018, IAMS WM had expanded to more than 30 advisors across 25 states. Our investment platform grew from 2 managers and 6 strategies, to 4 managers offering 20+ options.
---
Doubled the amount of
assets managed
As the global pandemic impacted everyday life, IAMS Wealth Management was able to nearly double the amount of assets managed while adding an additional 10 investment advisors. Our ability to maintain and help 40+ branch offices nationwide during the pandemic reinforced our confidence in what we do and how we do it.
2021
---
IAMS
Direct Program
We introduced our IAMS Direct Program offering clients the ability to work with our home office directly for their investment management needs. This in-house expertise simultaneously expanded our available resources for our branch offices as well by adding yet another layer of service to our TAMP platform. We reached $100m in AUM in April of 2021 and surpassed 1,000 client accounts by year's end.
2022
---
New
Location
Originally based out of the IAMS Inc. home office, IAMS WM moved to our own standalone office in April 2022. We now serve more than 1,000 families nationwide through our direct clients and our network of branch offices. At $200m in assets and counting, we continually strive to provide industry best service for our clients and advisors alike.